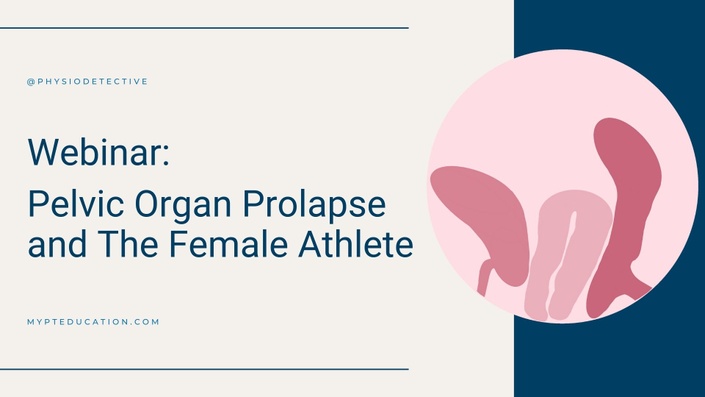 Webinar - Pelvic Organ Prolapse And The Female Athlete
The latest in the world of POP
Enroll in Course
Hi - it's Antony Lo The Physio Detective here.
Pelvic Organ Prolapse (known as POP) is not often talked about.
But it is actually fairly common for women who have had a child to have some level of prolapse, and this can also be accompanied with other pelvic floor disorders such as incontinence.

When the bladder bulges into the vagina, this is called cystocele, and is the most common form of POP. Rectocele is when the rectum bulges into or out of the vagina. There is also uterine Prolapse and small bowel prolapse (enterocele).

Prolapse can have a substantial effect on a woman's quality of life and as health and fitness professionals, it is important that we are aware of what it is, and what help we can give our clients who experience POP, especially our female athletes that want to get back into the activities that they love.

This webinar is about POP in female athletes and will cover the following:
The definition of Pelvic Organ Prolapse
What is "normal" and what isn't
What the POP Symptoms are and what they MEAN
The contributing factors to POP
How POP changes over time
Assessment of POP - physical, functional, and psychosocial
Management of POP - PFMT, Pessaries, Manual Therapy, and exercise/activity/pressure
Q and A section as well as a section for you to ask your question in the comments at any time.
If you are interested in helping female athletes with pelvic organ prolapse, then this webinar is for you.
Sign up today to get started at challenging the status quo about POP and Female Athletes!
Your Instructor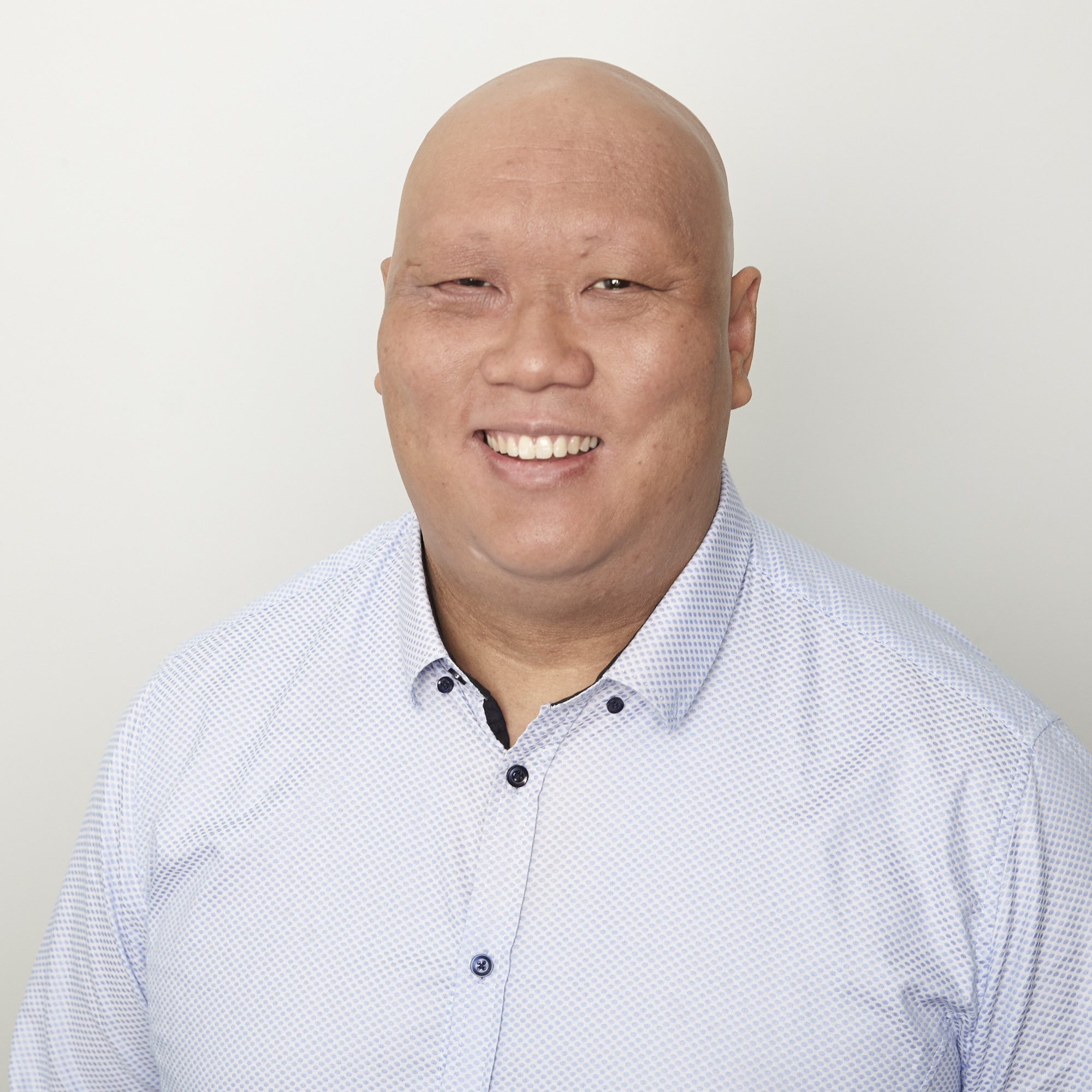 Antony Lo
The Physio Detective Sydney, Australia
Australian Physiotherapy Association Titled Musculoskeletal Physiotherapist
Master in Manual Therapy (UWA)
B.App.Sc.(Physio)(USyd).
Antony Lo is a physiotherapist from Australia and runs The Physio Detective service and My PT Education. He earned his degree from the University of Sydney and has been in practice since 1997 (old enough to see old things come back as new things!). He completed his post-graduate Master in Manual Therapy (Musculoskeletal Physiotherapy) from the University of Western Australia and commenced his Specialisation training in Musculoskeletal Physiotherapy. He has been working at the junction of Musculoskeletal, Sports Rehab and Performance, and Women's Health for his whole career. He has experience participating and coaching a range of sports and has been a consultant for a number of different types of elite sports athletes of all ages.

Antony's passion is working in a way that combines his experience in coaching, education, and being a Physiotherapist, combining the knowledge from the fields of Physiotherapy, Strength and Conditioning, Business, Psychology, and the Arts and Sciences. He has developed a model of treatment that utilises the best from Sports Science, Musculoskeletal/Sports Physiotherapy, Pain Science, and Women's Health research to provide a practical, realistic holistic model of care balancing the biopsychosocial model of healthcare with the best of historical assessment and management approaches. Antony has a wife and 3 beautiful children in the best city in the world – Sydney, Australia!
Frequently Asked Questions
Who Is This Webinar For?
Health and fitness professionals who have female clients, will benefit from watching this webinar. Whether you're a personal trainer/coach, a physical therapist/physiotherapist, a nutritionist or anything in-between, the concepts explored in this enlightening webinar can help you deliver better customised care to your clients.
How long do I have access to the webinar?
After enrolling, you have unlimited access to the content - across any and all devices you own.
What is included in this webinar?
1. Recording of a live webinar including the transcript and audio for your convenience 2. Information about consults that are helpful to see the principles that have been taught in action.