About the Course
For too long in the health and fitness industry, clients have been instructed rather than consulted.
They've been treated as patients rather than partners. In reality, the journey to health and wellness is a collaborative one. It's time to start treating it that way.
In this free "From Guru to Guide" mini-series, you'll learn how to better understand your clients' needs and put them back in the driver's seat. 
Any and all health and fitness professionals are welcome (and encouraged) to participate in the "From Guru to Guide" mini-series. Whether you're a personal trainer/coach, a physical therapist/physiotherapist, a nutritionist or anything in-between, the concepts explored in this enlightening course can help you deliver better customised care to your clients. 
From Guru To Guide mini-series curriculum touches on three key points: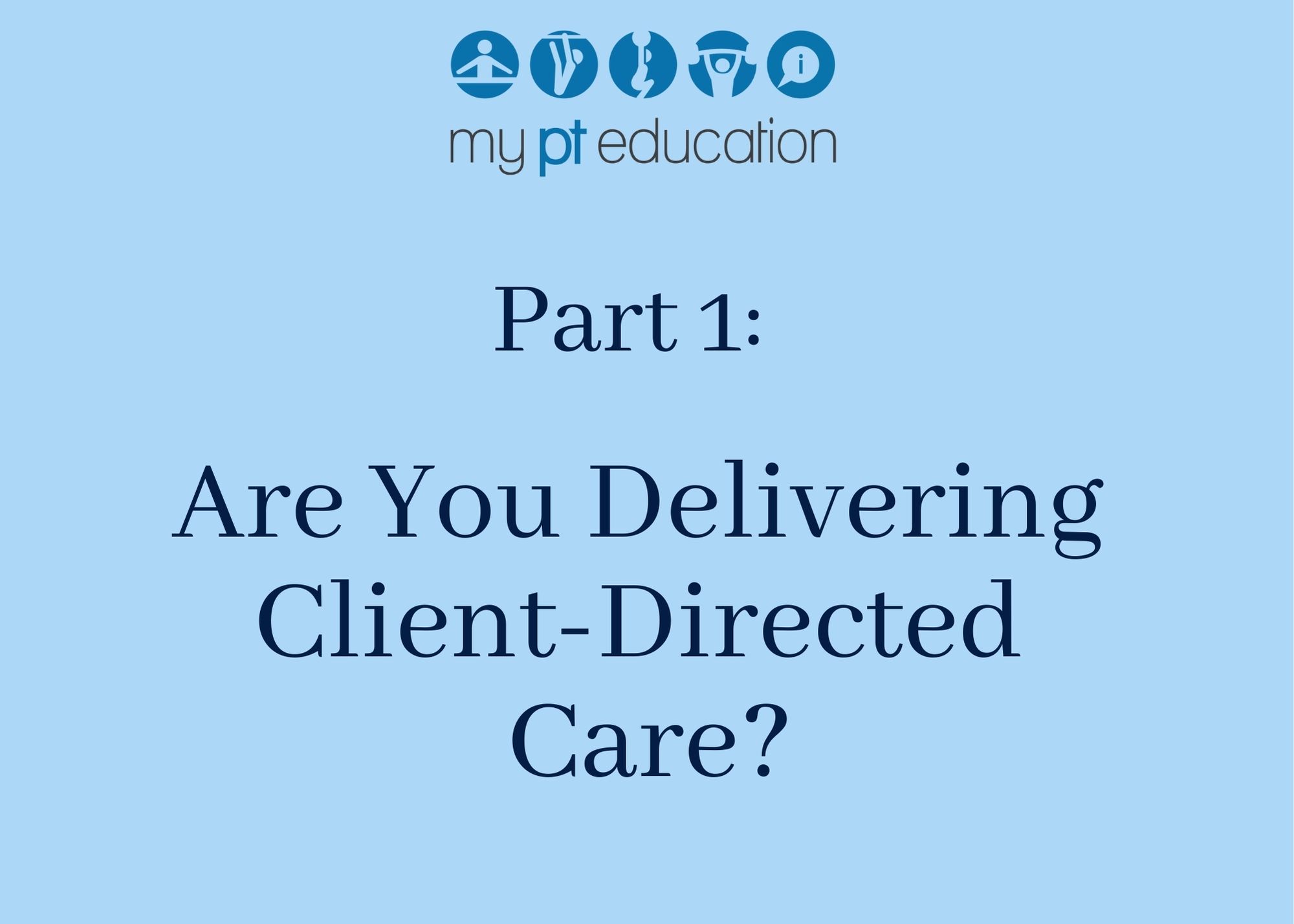 At the end of the day, it's all about the client. As a result, your model of care needs to be centred around them. What do they want? What do they need? What are their goals and how can you empower them to get there?
In this section, we'll take a hard look at the existing approach to client care. If you've been in the health and fitness industry for a while, you probably already know what we're talking about: people are being diagnosed and simply told how we (and sometimes, they) are going to fix their problems. In this passive and patriarchal approach, the client has very little involvement and sometimes very little success in achieving symptomatic relief.
But that ends here.
By completing part 1 of the "From Guru to Guide" mini-series, you'll learn how to partner with your clients and involve them in the decision-making process. By doing so, you'll not only empower your clients, but you'll take the pressure off yourself to have all the answers. You'll take the first step in transforming from fixer to trusted consultant.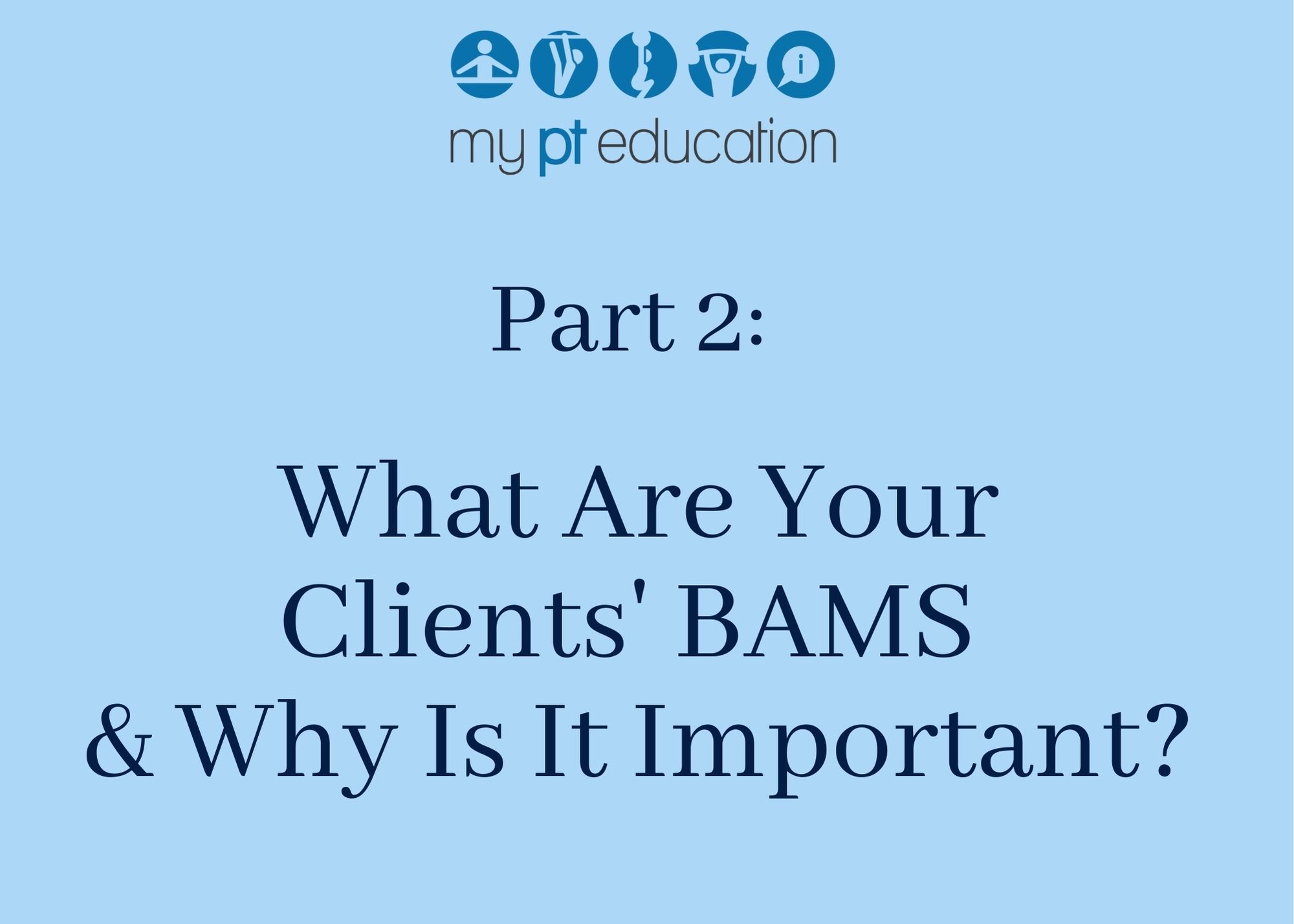 In the second instalment, we'll focus on the importance of asking questions and listening. Rather than speaking at people, prioritise hearing from them first. This is the best way to learn about the issues they're facing and how you can work with them to find individualised solutions.
A key ingredient in discovering effective solutions together is establishing your clients' BAMS – their beliefs, attitudes, meanings and stories. By asking questions and pinpointing your clients' BAMS, you'll gain a better understanding of where they're coming from and where they're hoping to go. From there, together you can address their concerns directly.
Upon completing this section of the mini-series, you'll have stronger strategies for getting to know your clients. In turn, they'll feel more confident entrusting you with their care.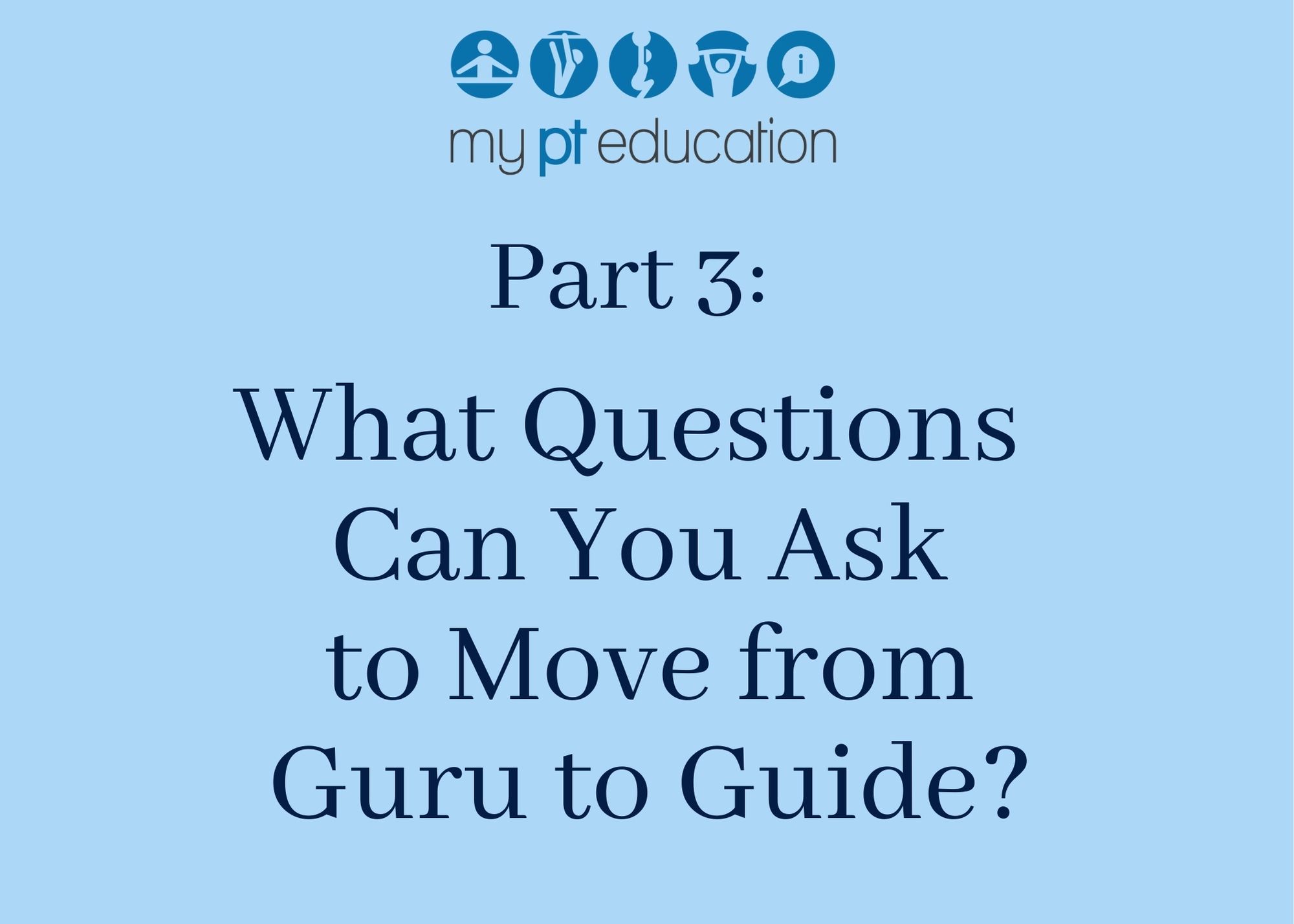 Now you understand what BAMS are and why they're so important in guiding your clients to better health. But you may still be wondering: what questions can I ask to find my clients' BAMS? Well, wonder no more. That's precisely what we cover in the third and final section of "From Guru to Guide."
We'll outline some of the best questions you can ask to prioritise the client and their BAMS every step of the way. We'll also provide you with strategic questions that help involve the client in the problem-solving component of your session. With these tools, you'll understand their background, what they're willing to try and what they're hoping to achieve.
Finally, we'll teach you which questions to ask to effectively close the session and optimise the client's learning.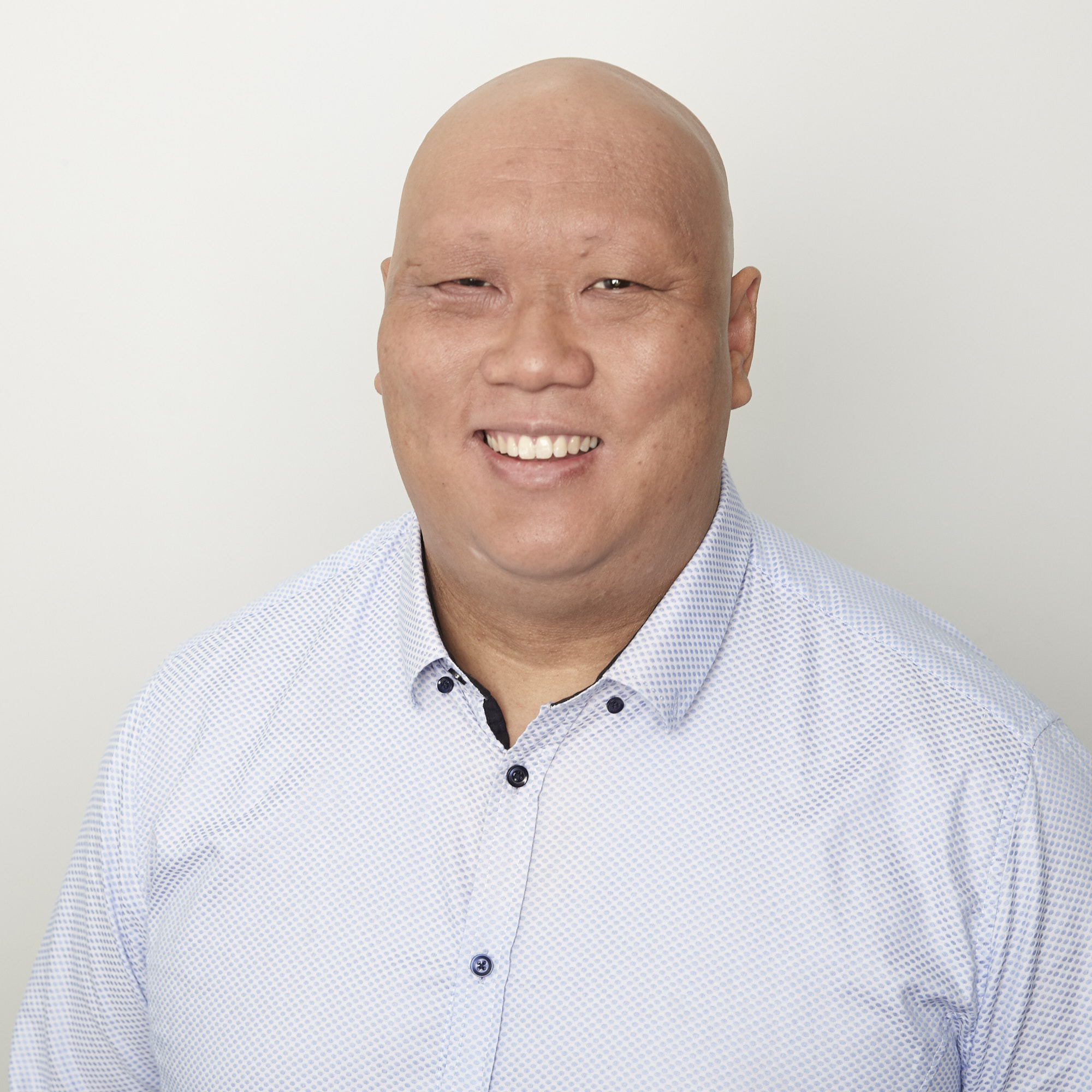 Meet Antony Lo
Australian Physiotherapy Association Titled Musculoskeletal Physiotherapist. Master in Manual Therapy (UWA) B.App.Sc (Physio)(USyd)
Antony is an experienced physiotherapist from Australia that works at the junction of Musculoskeletal, Sports and Pelvic Health treatment, rehabilitation, and performance enhancement. He has been practicing since 1997 and successfully built 2 private practices in Sydney before founding My PT Education in 2008. Antony completed his post-graduate Master in Manual Therapy (Musculoskeletal Physiotherapy) from the University of Western Australia and commenced his Specialisation training in Musculoskeletal Physiotherapy. He is a passionate educator whilst still being an active therapist. Antony co-hosts the Women's Health Podcast and is founder of #TheDiastasisProject. He has experience participating and coaching a range of sports and has been a consultant for a number of different types of elite sports athletes of all ages. Antony's passion is working in a way that combines his experience in coaching, education and being a Physiotherapist, combining the knowledge from the fields of Physiotherapy, Strength and Conditioning, and Women's Health Research to provide a practical, realistic holistic model of care balancing the biopsychosocial model of healthcare with the best of historical assessment and management approaches. He goes by @physiodetective and his catchphrase is
"DO SOMETHING DIFFERENT". 
Example Curriculum
Available in days

days after you enroll

Enter your details to get this course
Featured Products
Some other courses that you may be interested in...